The
future

of agreements

For businesses with high contract volumes, Harbour is powering easy-to-automate workflows before, during, and after contracts are signed.
This is next-generation contract management
From bulk signing to redlining, Harbour brings speed and automation to the entire contract lifecycle.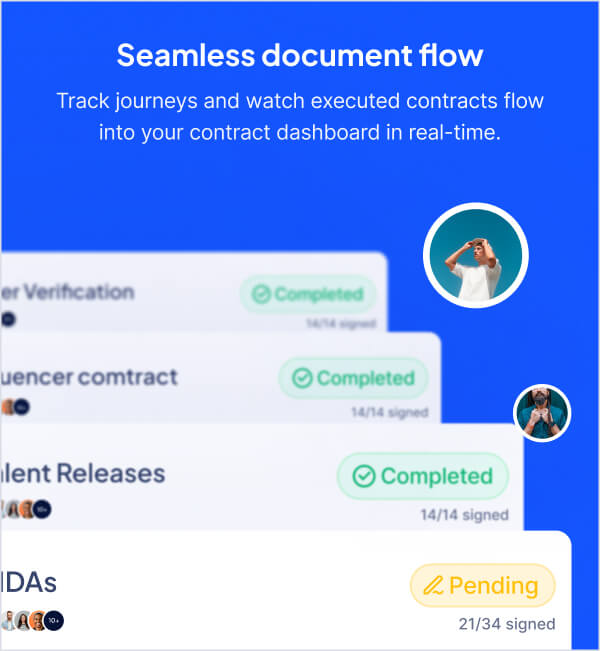 Search and extract in seconds
AI-powered intelligence at your fingertips
Fast templates
Streamline document editing with pre-built templates.
Frictionless collaboration
Admin users can publish and update templates across their organization. Ensure everyone uses the latest document versions.
Power tools
Select specific fields and pre-approved language effortlessly with conditional logic, dropdowns, and URL parameters.
Quick fix
Need to make a last-minute edit after sending? Easily update a contract before it's signed without voiding and resending.
Real-time editing
Edit live templates and contracts until they're signed.
Your current link updates automatically - no need for a new link.
Skip the hassle of emailing versions back and forth between multiple parties. Collaborate all in one space within Harbour.
Save document versions as you go. Compare documents and view line-by-line content and formatting differences.
Transition any editable document into a signable agreement directly from Harbour's editor.
Live dashboard
Keep documents moving with real-time tracking.
Efficient workflow
Keep your documents moving quickly by tracking the status of agreements in real-time, from initial view to final signature.
Awaiting my review
Review and sign documents awaiting your attention with ease, ensuring timely completion.
Team collaboration
Admins can track agreement statuses across teams, preventing delays caused by internal or external parties.
Scales with your existing applications
Harbour keeps contract data moving to where you need it.
Sign up for free